Archive for February 2014
Thursday, 20 February 2014
Posted by shehroz adeel

Install CWM 5.5.0.4, Root, BusyBox & Init.d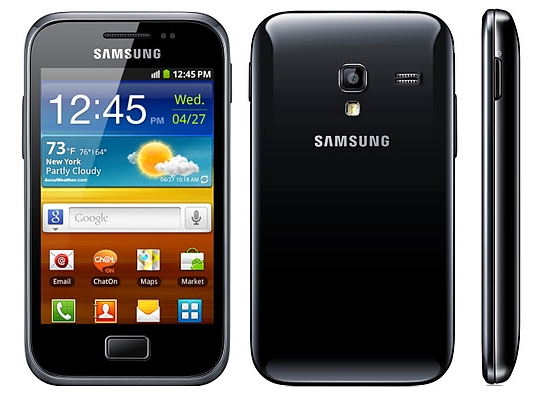 Samsung Galaxy Ace Plus (GT-S7500)
Disclaimer:
Make Sure you have

GT-S7500 only

and no other variant.
Make Sure you are ready with all the stuffs mentioned above
You are Doing all this at your own risk
No developer will be responsible if you Brick your device
Requirements :
Odin3 Flash Program Download From Here
CWM Package Download From Here
SuperSU Package Download From Here
BusyBox.zip Download From Here
Windows PC
Samsung Drivers Installed (Get from Here If not installed)
GT-S7500 only
CWM Procedure:
Download all the things Mentioned Above
Extract Odin3.zip
Extract cwm-trebon.zip and place it inside Odin3 folder
Copy UPDATE-SuperSU-vx.xx.zip and Busybox.zip to root of External SD of your Phone
Now Open Odin3 v1.85.exe
Check Auto Reboot, F. Reset Time & PDA only
Uncheck everything that is not mentioned above
Now Click on PDA and select cwm-trebon.tar.md5
Boot your Phone in Download Mode by Pressing Volume Down Key + Home Key + Power Button together
Now Press Volume Up to Continue
Now the Phone is Ready to be connected to PC
Connect your Phone to PC
Odin3 will detect your Phone and The Box will turn yellow
Now Recheck whether every thing mentioned above is done or not
Now hit Start Button to begin Flashing
After flashing is done the phone will reboot
Now the CWM is installed
Now follow Rooting Procedure
Rooting + BusyBox Procedure:
Boot your Phone in CWM mode by Pressing Volume Up Key + Volume Down Key + Home Key + Power Button together
Now in CWM navigate to Install Zip From SDcard using Volume Keys
Now Select Choose Zip from SDcard by pressing Home Key
Now select UPDATE-SuperSU-vx.xx.zip
Select Yes to Install
Now select BusyBox.zip
Select Yes to Install
After Install is done Reboot Your Phone
Now you are Rooted with Init.d Support
Saturday, 15 February 2014
Posted by shehroz adeel

For ROOTING ur Desire C u will need to download
here
:
http://loadbalancing.modaco.com/down...-superboot.zip
First Unlock ur bootloader from HTC Dev site then
Extract the given package on your desktop
Now , IMPORTANT part power-off your Desire C and then boot it to boot-loader and connect it with ur PC using USB cable
Wait for few seconds , Now goto FASTBOOT option in your boot-loader using the volume buttons
Wait until it shows FASTBOOT USB
Then , RUN "install-superboot-windows" file provide in the package u downloaded
Now some process will happen and its DONE !!!
U HAVE SUCCESSFULLY ROOTED UR HTC DESIRE C !!
Or You Can Root Using This Tool Kit:
The 

toolkit

 provides the user (basically new users) to flash Recoveries and 
Kernels (even ROMs which will be updated soon) to your DESIRE C.


#    The update v1.5 will also provide users with two new features that is ***unlocking bootloader*** 
(giving you the oem unlock code) and  ***rooting your device***



Desire C Toolk!t v1.0



# Flashing Custom Recoveries:-

     > ClockWorkMod Recovery 6.0.3.0 (TOUCH) by mehmehmen LINK HERE

     > ClockWorkMod Recovery Stable by mmmcfc LINK HERE

     > ClockWorkMod Recovery 5.5.0.4 (TOUCH) by munjeni LINK HERE

     > TWRP Recovery 2.5.0.0 by nikhil16242 LINK HERE

     > Your Own Recovery Whichever You Want (if you have any new one please 
         tell me too) 

# Flashing Custom Kernels

     > Prometheus Kernel  LINK HERE

     > Your Own Desired Kernel



Desire C Toolk!t v1.5



# Rooting your phone

     > Root your Desire C with just a click. Rooting process uses Superboot 
to get root access and then provide permanent root to the users.